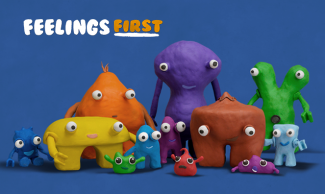 Feelings First, a social media campaign to spread awareness and spark conversation around Social and Emotional Development (SED) in the early years, is launching in May 2021. It is brought to you by the BC Healthy Child Development Alliance – a partnership of over 40 organizations that share a common interest in supporting healthy child development in the province.  
Feelings First is organized around the following core themes: 
•    general SED awareness, 
•    parent-child connection / relationship building, 
•    language and communication
•    encouraging and modelling positive behaviours and  
•    stress management.
 
WHO IS THIS CAMPAIGN FOR?

Parents & Caregivers: This campaign is aimed at supporting British Columbians who care for children aged 0-5 years in learning about and implementing SED into their daily lives.

Early Years Providers: We hope to supply EYPs with learning tools and a standardized framework for further education on the topic of SED in the early years to share among their families and colleagues.

Public at Large: We want everyone to consider the role of SED in the early years, in an effort to draw greater attention to this topic in our society.
You can follow the campaign on the following channels:
If you have any questions about Feelings First, please contact info@feelingsfirst.ca.