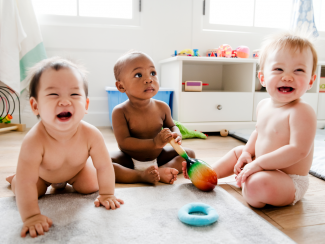 Child Health BC now houses a wealth of video resources from KidCareCanada Society, an organization that focused on empowering parents to raise their children to be socially and emotionally healthy. We are very excited to continue to offer their evidence informed video library and resources on social and emotional development, and are thrilled and honoured to be stewards of this great work.
With almost 200 videos in the library, topics range from postpartum depression, to the role of new fathers, to language acquisition, and Baby Massage. These videos are all provided free of charge to parents and caregivers. These videos takes the science of Early Childhood Development and brings it to new parents in a visual format that is easy-to-understand, quick to watch, and evidence informed.
 
Child Health BC through Appetite to Play will continue to promote these wonderful resources so watch out for future posts on this fabulous content for parents!
See link to KidCareCanada