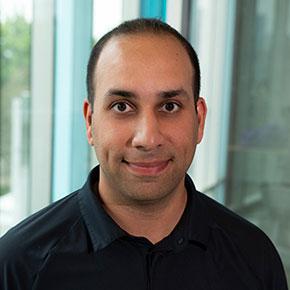 BSc, MHA
Provincial Lead, Virtual Health and Outreach
Mahmoud Mitha is the Provincial Lead for Virtual Health and Outreach at Child Health BC. Working closely with BC Children's Hospital and regional health authorities, Mahmoud leverages virtual technology to improve access to the key services and programs that support child health across our province.

Mahmoud holds a Master's degree in Health Administration from the UBC School of Population and Public Health. He brings a decade of experience in leadership management across the health care sector and various post-secondary organizations. Throughout his career, Mahmoud has designed complex projects for the Medical Council of Canada, BC Ministry of Health, and the UBC Faculty of Medicine, each resulting in aligned strategic and operational goals to implement evidence-based programs and services.
Previous to this role, Mahmoud was the Associate Director of Student Health and Wellbeing at UBC, where he supported change management, evaluation, and strategic initiatives to build an integrated health system delivery model.