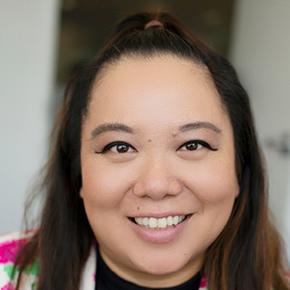 BScN, MN, CHE
Provincial Director for Primary Care & Prevention
Penny Liao-Lussier is the Provincial Director for Primary Care & Prevention. This role is accountable for providing overall leadership and coordination of efforts regarding future development of integrated primary and community care initiatives and health promotion and prevention initiatives, while advancing cultural safety, humility and diversity as they relate to children's health in BC.
 
Penny is a seasoned health care leader having worked in a variety of leadership roles ranging from acute care pediatrics and population and public health. Penny also acts as an Adjunct Professor for the University of British Columbia Okanagan (UBCO) School of Nursing. Penny is a life-long learner earning her Bachelor of Science in Nursing Degree, a Master of Nursing Degree with clinical teaching and leadership focus, and is a Certified Health Executive.
 
Penny is passionate about the development and implementation of evidence informed practices that address social determinants of health, including equitable health services access and quality health care service delivery, especially for populations most vulnerable to socio-economic disadvantage, marginalization and inequitable health outcomes.