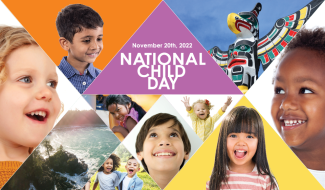 Child Health BC celebrates National Child Day on November 20, which recognizes Canada's commitment to upholding the rights of children. Child Health BC also recognizes the unique rights of First Nations, Métis and Inuit children – honouring the past, acknowledging the present, and cultivating hope for the future. 
Did you know? There are 8 million children in Canada, and nearly 1 million in B.C. alone. These children have the right to participate in activities such as play, family, culture, and learning.
To mark the 2022 theme of the Right to Participate, check out Child Health BC's Appetite to Play and Feelings First online resources.